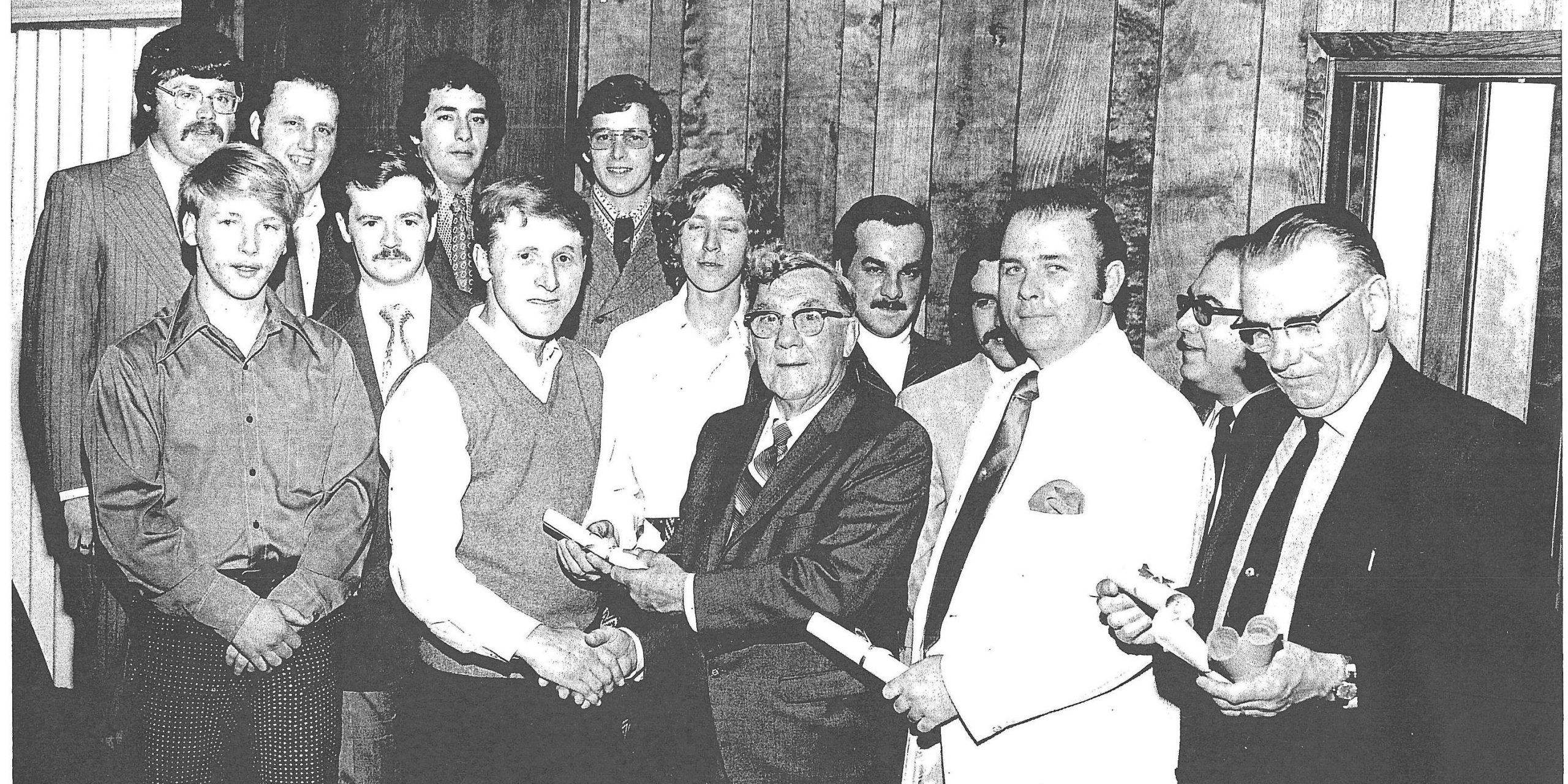 In early 1918, IBEW International Representative C.J. Boyle organized fourteen electrical workers in Reading; those men from Reading and Berks County were subsequently issued a charter on May 7, 1918 forming IBEW Local Union 743 to represent electricians within Berks County. Since that time, IBEW has gradually grown to reach over 600 active and retired members.
From the start, IBEW Local 743 has fought for increased wages, better benefits, and a safer workplace for electrical workers. IBEW 743 has been active in protecting the interests of our local area and its residents.
In June 1922, IBEW Local 743 began working together with the Reading City Council to create the office of Reading City Inspector to prevent men with little experience from performing the work of a journeyman electrician whereby protecting lives and properties.
In 1927, the local participated in the reorganization of Reading's Building Trades Council, and then IBEW 743 President Harry Longenecker, Jr. was elected to the new council as their first secretary. The organization later came to be called the Building & Construction Trades Council of Reading & Vicinity and is still going strong today with IBEW 743's continued involvement.
In 1938, the union submitted an ordinance to the Reading City Council that would lead to the creation of a city examining board to issue licenses to electrical workers thus protecting against those who lacked the skills required to complete projects.
In 1941 with the US' entry into World War II, the members of IBEW 743 busily worked in plants throughout Reading producing weapons, equipment, and other supplies need by the armed forces.
Everywhere you look in the city of Reading, IBEW 743 has left its footprint. IBEW 743 electricians labored on the construction of the Abraham Lincoln Hotel (1929), the Reading Railroad Company's storehouse (1930), the Berks County Courthouse (1932), ALCOA (1947), Titus Generating Station (1949-1951), Reading Works (1960), Berkshire Shopping Mall (1970), Fairgrounds Square Mall (1980), Carpenter Technology (1985), Ontelaunee Energy Center (2000-2002), Sovereign Center (2001), Evergreen Community Power Plant (2008), Goggleworks (2008), Merner-Pfeiffer Hall of Science at Albright (2009), Birdsboro Power Plant (2017-2019), and so many more.
In 1994, the IBEW's international office decided to merge IBEW Local 414 (Lancaster, PA) into IBEW Local 743 expanding the jurisdiction to cover Lancaster County in addition to Berks County. Then in 1999, IBEW Local 686 (Hazelton, PA) was disbanded and its Schuylkill County members were merged into IBEW Local 743 again expanding IBEW Local 743's jurisdiction to cover Berks, Schuylkill, and Lancaster County as it does today.
Through the tireless work of our members and leadership, the benefits for our IBEW Local 743 members have improved over time with the additions of a Health & Welfare Fund, an Apprentice & Education Fund, an Annuity Fund, an IBEW Pension and a National Electrical Benefit Fund (NEBF) Pension.
Our members historically have not only lived in the local communities but have also taken an active part in these communities through local government, volunteering, and special projects.
Our forefathers and former leaders worked hard and made many sacrifices to build our great brotherhood. They instilled in us a tradition of high skills, quality workmanship and a hard work ethic which continue to this day making IBEW Local 743 a leader in the electrical industry for over 100 years.