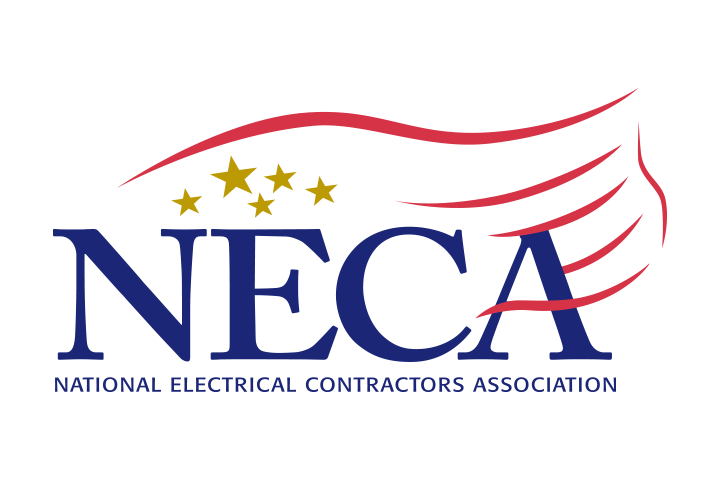 The International Brotherhood of Electrical Workers (IBEW) has a longstanding relationship with the National Electrical Contractors Association (NECA). NECA contractors are held to rigorous standards set forth that ensure that the quality of work performed is of the highest quality. For this reason, NECA contractors employ highly skilled, highly trained electricians that have gone through the arduous IBEW Local 743 registered apprenticeship program. 
These contractors are proud to employ the next generation of construction electricians as they complete their apprenticeship program and continue to work towards becoming journeymen. Apprentices work for NECA contractors alongside their journeymen counterparts, ensuring that they are learning from those with years of experience.  IBEW Local 743 contractors are proudly affiliated with the Penn-Del-Jersey Chapter of the National Electrical Contractors Association. 
HIGH STANDARDS FOR PRODUCTIVITY
A strong commitment to labor-management cooperation is at the heart of the relationship between IBEW Local 743 and our affiliated Pennsylvania Energy and Electrical Contractors. Our partnerships translate into efficient projects and increased customer energy savings and safe, efficient workplaces for Reading, PA and our surrounding counties. As part of the IBEW, we provide an expandable workforce by drawing on our own network of skilled electrical trades people across the country. 
PUT OUR HIGH STANDARDS TO WORK FOR YOU
So, how may we help you? 
If there was ever any question, it has now been answered: Pennsylvania has embraced renewable energy systems as part of its sustainable future. Exactly as the IBEW's electricians helped America industrialized in the 20th century so will we assist our country in rebuilding America's infrastructure in the 21st. This infrastructure must be safe, secure, and productive.
 As a general contractor, architect or owner, you need to build your next industrial, commercial, institutional or residential project on time. You will want to reduce any safety liability issues while keeping a keen eye on the future, especially as Pennsylvania embraces renewable energy systems as part of its sustainable future. The Pennsylvania IBEW and Local 743 in Reading provide the training necessary for Pennsylvania's electrical workers to broaden their fields of expertise in order to complete specialized and assignments. 
Our contractors' shops are all up to date with most reliable and state-of-the-art equipment. This is never more important than today in which building technology and standards are evolving on a daily basis. Our electricians bring innovation, safety, and creativity to the design, manufacture, and installation of the most complex energy delivering systems. The unique training and education provided by the Pennsylvania JATC ensures quality work for the diverse construction requirements throughout the region. We bring out high standards and productivity to every assignment, large or small, and we can assure you that all of our building projects are completed safely and efficiently. 
UNPARALLELED PRODUCTIVITY
Pennsylvania's affiliated electrical contractors, and the IBEW members they employ, meet or surpass all contract requirements on time, to specifications, and with an outstanding record of safety. 
THE STANDARDS WE KEEP
We of the Energy/Electrical Industry of Pennsylvania are dedicated to maintaining these high standards and demonstrating quality work on every assignment. We ensure that your building projects are completed in the most efficient and safe manner, and that your energy systems remain safe and reliable for years to come. Please register on this site to receive regular updates from us on the types of projects we're working on!